Ever look at the back of your dog food or cat food bag and feel the urgent need to vigorously scratch your head? The details about what is actually in that dog food bag or cat food bag can be confusing! Whether it's wet cat food or dry dog food or any other kind of food, choosing the right pet food for your pet is more than simply understanding what's on your pet food labels. We feel your pain, so in an effort to help you better understand the food your pet consumes, we've put together this handy guide that covers everything we've ever written about pet food ingredients. You'll find info about the ingredients themselves, the differences between "ingredients" and "nutrients," what makes an essential nutrient, and everything in between.
NUTRITION INVOLVES MORE THAN CHOOSING A PET FOOD
Proper nutrition is one of the most basic needs of your canine companion. It's also one of the best ways to keep your dog healthy. While an appropriate dog food is vital to your dog's overall well-being, choosing the "right" dog food is just one part of good nutrition. But what, exactly, is nutrition in pet food? We'll lay it out for you.
READ MORE ABOUT WHAT NUTRITION MEANS FOR YOUR PET FOOD
NUTRIENTS AND INGREDIENTS: NOT NECESSARILY THE SAME
You obviously care about what pet food product you feed your four-legged family members. And, like many other dog and cat owners, you may think that ingredients; the things listed on pet food labels, are the most important thing to consider when choosing dog food or cat food. That's why you scrutinize the ingredients list of those pet food labels — for what is and isn't included — on the pet food bag. The truth, however, is a bit more complicated. Here's a bit more on how to best read a pet food label.
READ MORE ABOUT THE DIFFERENCES BETWEEN "INGREDIENTS" AND "NUTRIENTS"
ESSENTIAL NUTRIENTS IN YOUR PET'S DIET
Understanding pet nutrition can be a little complicated. Nutrients are different from ingredients, and some nutrients are considered essential, whereas others are nonessential. Check out this infographic, which helps explain all of these terms you need to know about pet food and also lists which ingredients on pet food labels are good sources of each nutrient.
READ MORE ABOUT ESSENTIAL INGREDIENTS
ARE SOME PET FOOD INGREDIENTS JUST "FILLERS?"
Are some pet food ingredients simply there to take up space? That depends on how "filler" is defined and which ingredients are called fillers. Unfortunately, some of the ingredients currently condemned as fillers are actually useful because they are sources of essential fatty acids or indispensable amino acids. What's more, contrary to what you'll read on various websites, there's no official definition of filler when it comes to pet foods.
READ MORE ABOUT PET FOOD FILLERS
ANCIENT GRAINS: INGREDIENTS THAT WORK HARD (LIKE YOUR DOG)
The energy for all the work that your dog does comes (obviously) from food, most notably the fats, carbohydrates and proteins present in the food. But those fats, carbs and proteins don't have to come exclusively from corn, wheat, potatoes, peas or other carbohydrate-rich ingredients. Consider ancient grains. What's noteworthy about ancient grains?
READ MORE ABOUT ANCIENT GRAINS AND YOUR PET FOOD
BONUS BENEFITS OF OMEGA FATTY ACIDS
Omega fatty acids contribute to healthy skin, a shiny coat and overall well-being. This is why pet food manufacturers strive to include them in pet food. Here's how these ingredients in your cat food or dog food provide health benefits beyond basic nutrition.
READ MORE ABOUT OMEGA FATTY ACIDS AND YOUR PET
BONUS BENEFITS OF PET FOOD INGREDIENTS: ANTIOXIDANTS
As part of a complete and balanced diet in pet food, antioxidants can help keep pets healthy by protecting them from the damaging effects of free radicals. Antioxidants help support the developing immune systems of puppies and kittens and may help their immune systems respond to vaccinations. The immune systems of older pets can be aided by antioxidants, as senior pets have increased free radical production due to the aging process. Antioxidants can also make a healthy difference on the outside by supporting healthy skin and a shiny coat. Read more about why the pet food industry strives to include these vital ingredients in pet food.
READ MORE ABOUT ANTIOXIDANTS AND YOUR PET
BONUS BENEFITS OF PET FOOD INGREDIENTS: SUPERFOODS
Food that has particularly high nutritional value is often labeled a "superfood." These nutrient-packed foods are key sources of antioxidants, omega fatty acids, fiber, vitamins, minerals and protein. Superfoods in pet food are also functional ingredients. Functional ingredients provide bonus benefits beyond basic nutrition when they are part of a complete and balanced diet. Antioxidants, omega fatty acids and fiber provide some of these bonus benefits in pet food. Read why your pet food manufacturer might go the extra mile to put these superfoods in their pet food, and why pet owners should care.
READ MORE ABOUT SUPERFOODS AND YOUR PET
BONUS BENEFITS OF PET FOOD INGREDIENTS: FIBER
Fiber is an important part of your pet's diet because it helps support healthy digestion. However, some ingredients (functional ingredients) that are high in fiber content can also provide bonus benefits when they are included as part of a complete and balanced diet in pet food. Read why the pet food industry works to get more fiber in your pet food, and why, whether buying dry dog food, canned dog food or dry or canned foods for cats, pet owners should look for fiber in their pet food products.
READ MORE ABOUT FIBER AND YOUR PET
BONUS BENEFITS OF PET FOOD INGREDIENTS: PROBIOTICS
Probiotics are another functional ingredient that support your pet's digestive and immune system and help your cat or dog maintain an active lifestyle. Probiotics are live microorganisms, such as bacteria or yeast, that are similar to the beneficial or "good" bacteria naturally found in your pet's gastrointestinal (GI) tract. When probiotics are administered in adequate amounts, the beneficial microbes introduced into the GI tract can provide health benefits for your pet. These are incredibly useful dog food ingredients or cat food ingredients.
READ MORE ABOUT PROBIOTICS AND YOUR PET
PREBIOTICS VS. PROBIOTICS: DOES YOUR PET NEED THEM?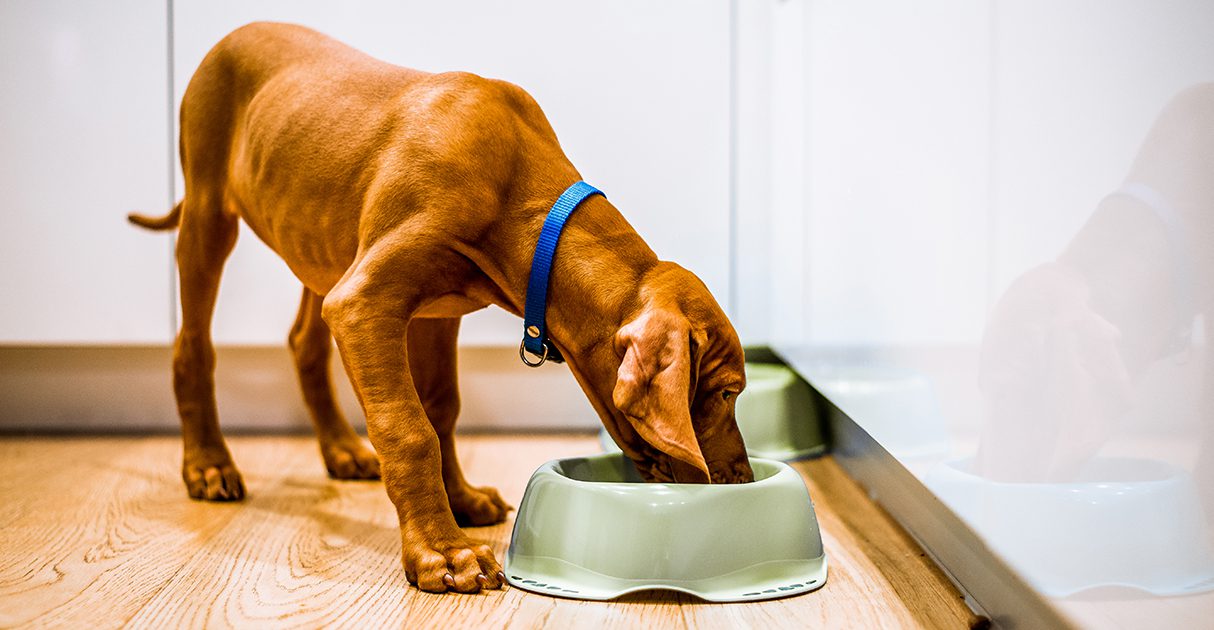 Researchers have learned a lot about the gastrointestinal (GI) tract's role in health and wellness, including the influence of the microorganism communities that live there. Most notably probiotics, prebiotics and how they support digestive health have been increasingly examined and better understood. But what does this mean for pet owners and their pets? Whether buying dog foods or cat foods, it's important for a pet owner to know what is in their pet food.
READ MORE ABOUT WHY YOUR PET NEEDS PREBIOTICS AND PROBIOTICS
WHAT'S YUCCA SCHIDIGERA AND WHY'S IT IN MY PET FOOD?
Yucca schidigera extract is added to some dog and cat foods to help reduce the odor of pet stools. You might also find it listed among the ingredients for ferret and rabbit foods. Research suggests that adding Y. schidigera to pet foods can alter production or availability of some nasty-smelling gas — namely, hydrogen sulfide — in the large intestine, reducing stinky stools.
READ MORE ABOUT YUCCA SCHIDIGERA IN YOUR PET FOOD
TO COME: WHAT IS CHICKEN AND BEEF MEAL? The world of pet food ingredients can certainly be intimidating. We hope this guide to pet food ingredients has cleared up some of the questions you might have had about what is in your pet's food.